Get creative with the Brother NQ3700D and Disney
No matter your skill level, your passion for sewing and embroidery will explode with the Brother NQ3700D featuring Disney & Pixar, as your companion. Take advantage of the 313 built-in embroidery designs, or make your own with the Brother-exclusive My Custom Stitch feature. With other incredible features like the large workspace, automatic height adjuster, advanced needle threading system and more, you won't want to stop creating! Plus, add the magic of Disney and Pixar to your creations and make something extra special using the 55 designs included.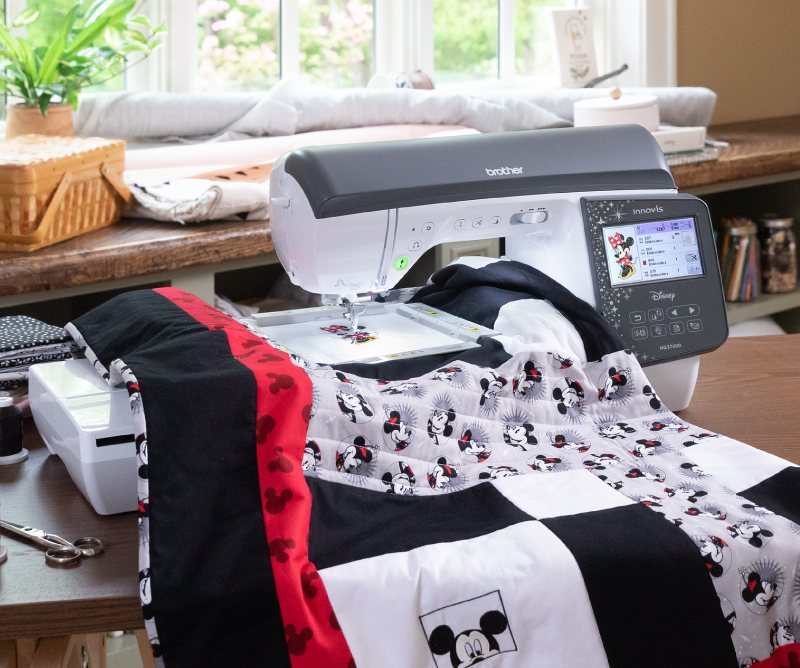 ---
Get passionate about your hobby no matter your skill level

---
Wireless Capability (WiFi)
When connected to a wireless network, use Design Database Transfer to send designs wirelessly from your Windows PC to your machine. (There's no need for a USB.)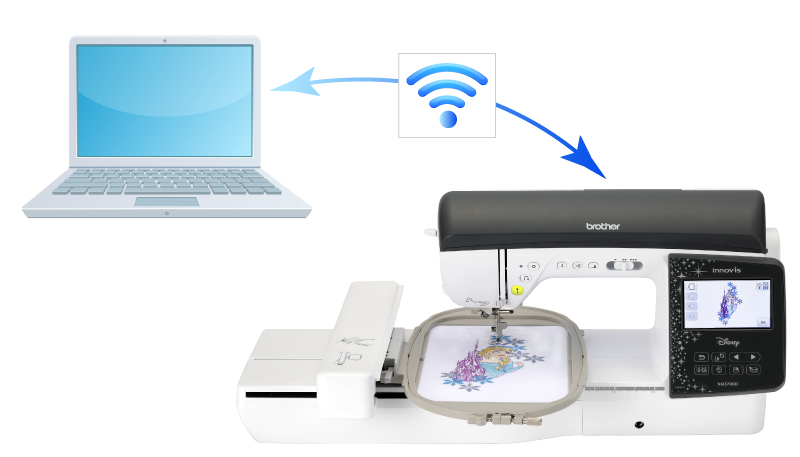 ---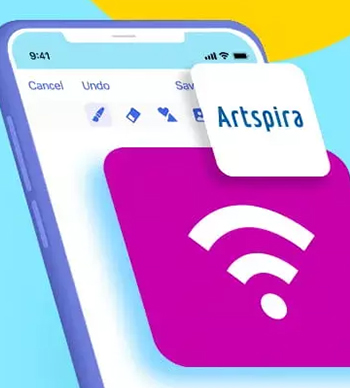 Artspira
With Brother's cloud-based design platform, Artspira, you can explore a universe of creative expression. You have everything you need to create in the palm of your hand, on your mobile device! Explore the latest trends, designs, projects, and customise your own designs. All are easily transferrable to your Brother Wi-Fi enabled machine.
---
Easily manage your embroidery data and wirelessly send it to your sewing machine with this PC-based application.
Browse and manage your embroidery data using the thumbnails displayed in the viewer
Search for a design easily using the search conditions; such as the design size, file format or total number of thread colours.
The following formats can be transferred to your machine: .pes, .phc, .phx, .dst, .pen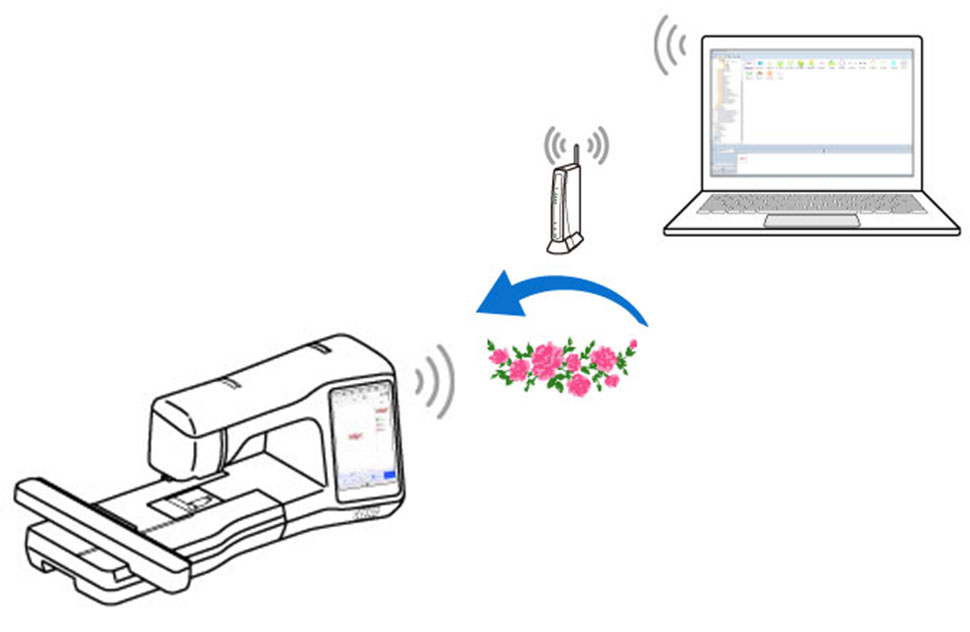 ---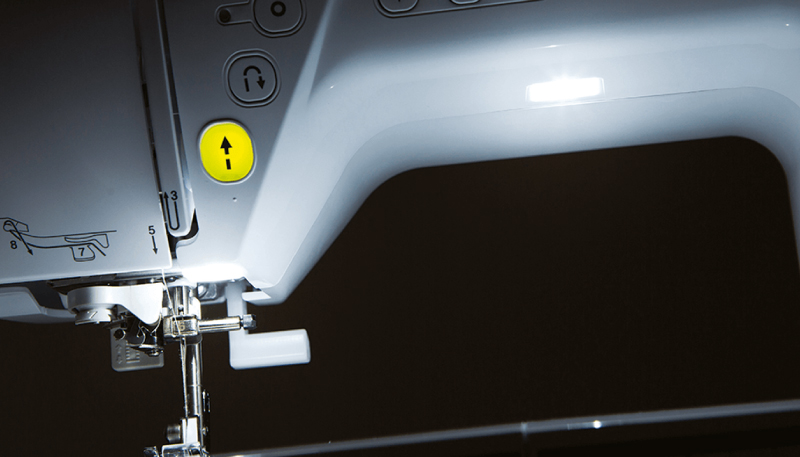 LED Lighting
With 2 extra bright LED lights in the machine, your workspace will be illuminated with a clean natural light so you can see everything in detail.
---
Advanced needle threading system
Follow the guide and press the lever, it's that easy to thread the NQ3700D! You'll never have to thread the needle yourself again.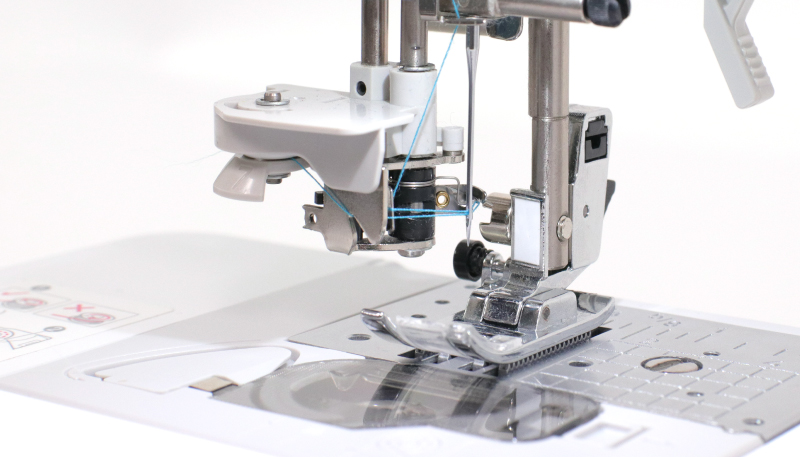 ---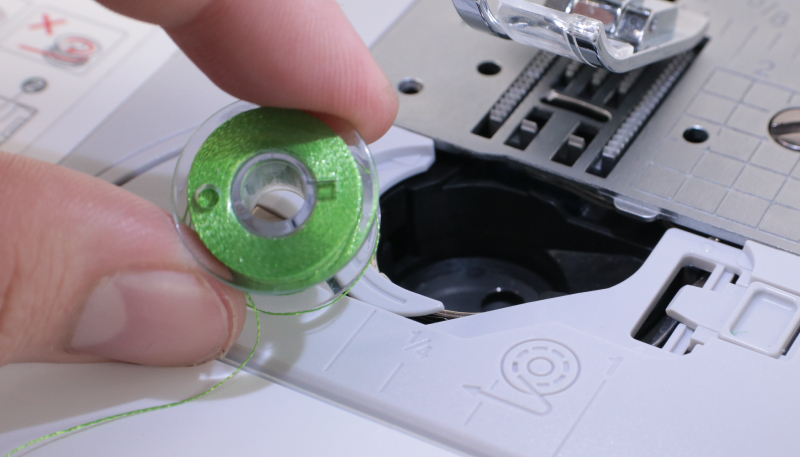 Quick-set Drop-in Bobbin
Drop in a full bobbin and you are ready to sew or embroider.
---
Colour display
With a simple user interface, a bright and crisp 4.85″ colour LCD touch screen display welcomes you. Letter editing, improved zoom, resizing, rotating, repositioning, drag and drop, and merging designs are all available on-screen.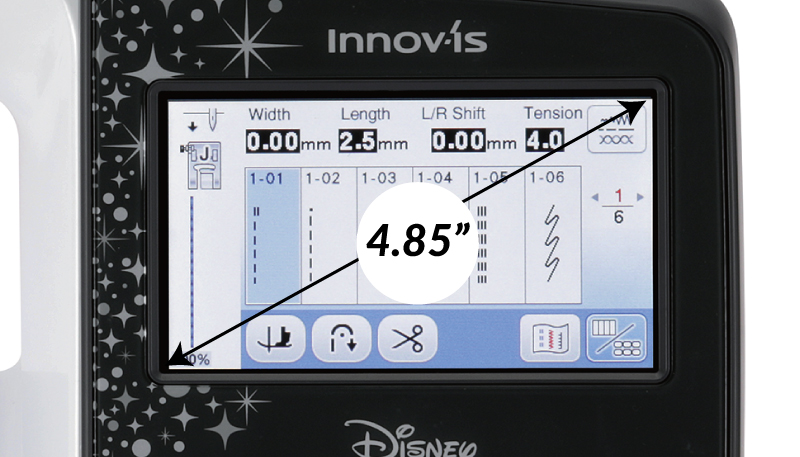 ---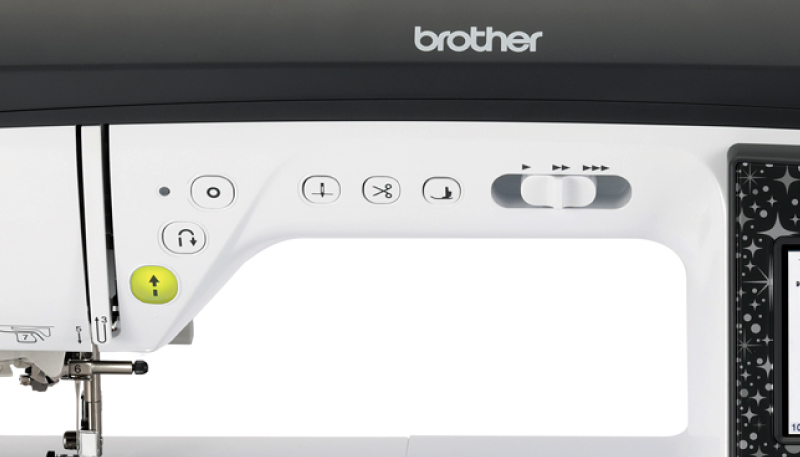 Easy to use controls
Enjoy the entire embroidery process with easy to use controls including:
Start stop (used in embroidery to speed up the stitching. Used in sewing to alter the width of the stitch)
Reverse stitch
Reinforcement stitch
Needle Position
Thread Cutter
Presser foot lifter button
Sewing speed
---
Built-in Bobbin Winder
The machine features a built-in bobbin winder so you can quickly and easily fill your bobbins with a thread colour of your choice!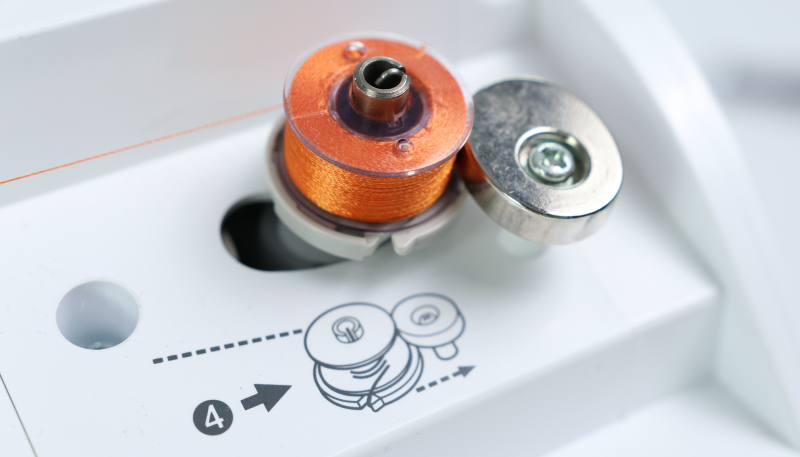 ---
8.3" Needle to Arm Span
8.3" x 4.1 workspace
Easily manoeuver fabric when working on projects of all sizes with the generous 8.3" x 4.1 workspace, so you can create any project you desire.
---
USB Port
Easily import designs from your USB memory stick with the built-in USB port. Expand your design capabilities beyond the 313 built-in embroidery designs.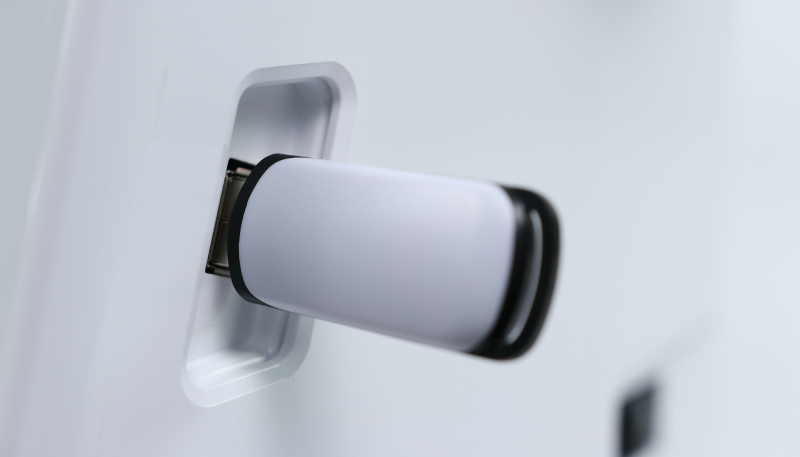 Embroidery features
---
Embroidery area
Stitch bigger embroidery designs and enjoy less re-hooping with a large 260mm x 160mm (6″ x 10″ embroidery field.
Two hoops included:
260mm x 160mm (6"x10")
130mm x 180mm (5" x 7")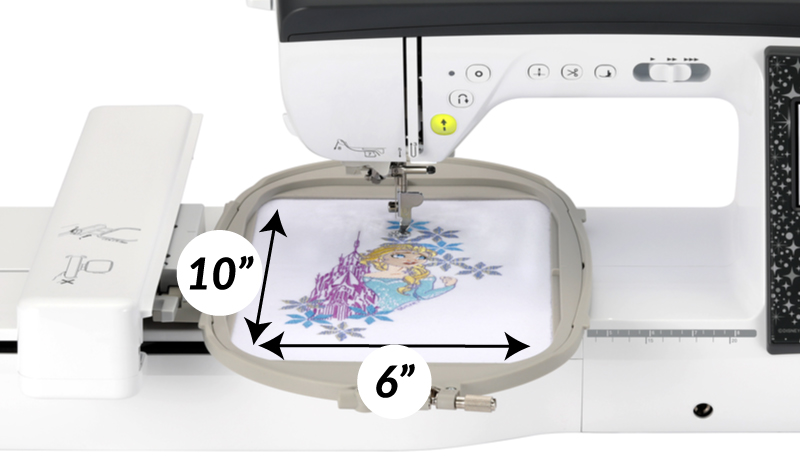 ---
Built-in Embroidery Designs, Frame Pattern Combinations, and Lettering Fonts
This machine features 313 built-in embroidery designs, including 55 Disney, 140 frame pattern combinations, and 13 lettering fonts for your embroidery side!
On-screen editing
Directly edit your embroidery on-screen and make each project unique with the ability to resize, rotate (1, 10 or 90 degrees), relocate, mirror and combine patterns. More fabulous on-screen editing features include letter editing, enhanced zoom, drag and drop and more!
---
Automatic thread cutting/trimming
The Automatic thread cutting function will cut the thread at the end of stitching each colour.
Jump stitch trimmer
Your embroidery will be cleaner than ever with the thread trimming function, which will automatically trim any excess thread jumps within the color.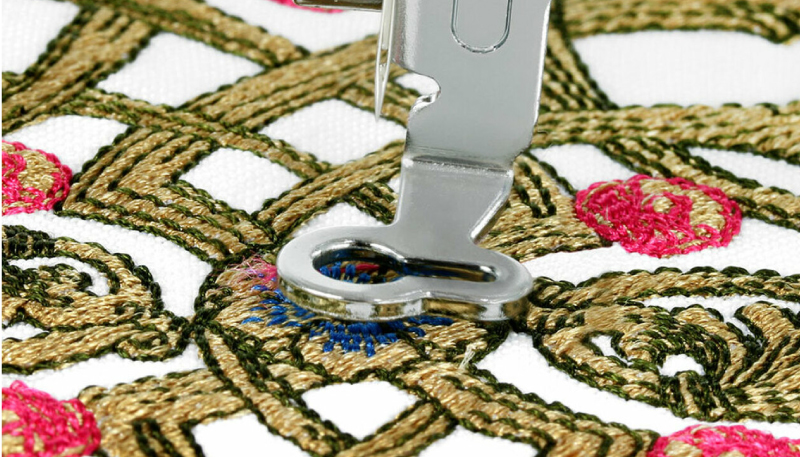 ---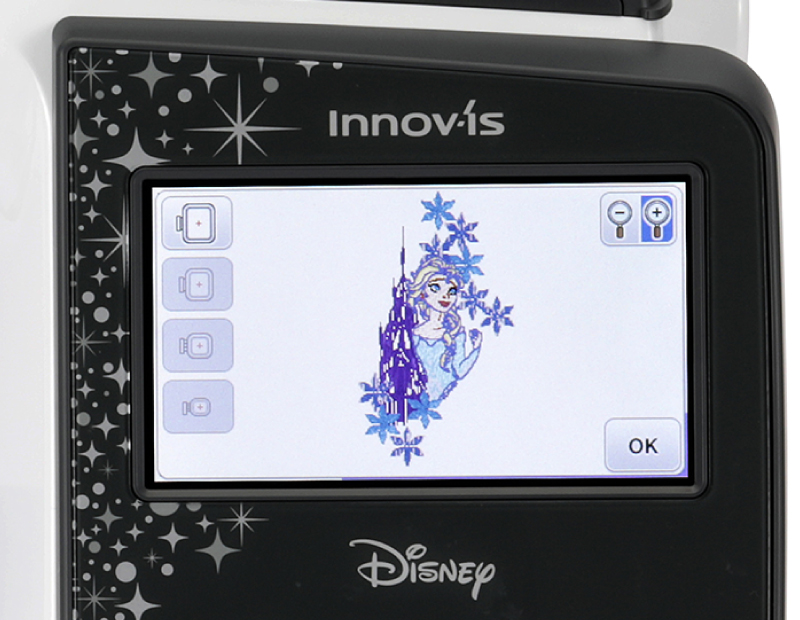 Preview Embroidery Designs
Preview your embroidery designs in every detail. See them in full colour and even zoom in to see the intricate details of every design.
---
Automatic frame size detection and pattern suggestion
The machine will detect what hoops your embroidery design is suitable for, and grey out the sizes that it won't fit in.
---
LED Pointer Embroidery Foot
The embroidery needle drop point will be indicated on the fabric, allowing you to accurately position a pattern.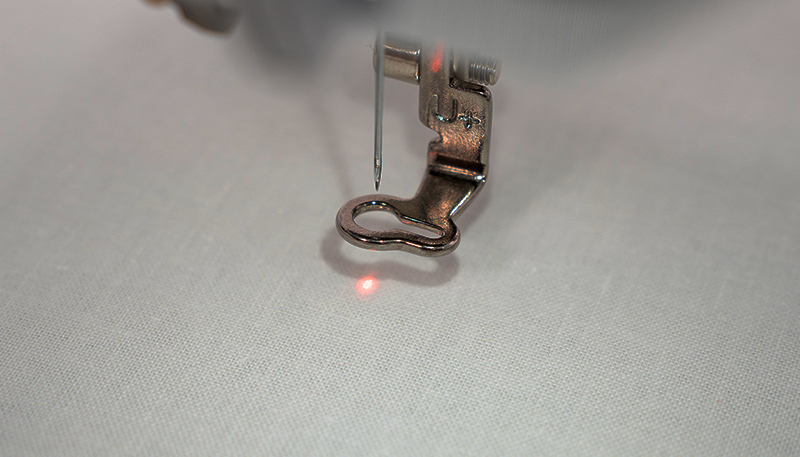 Sewing features
---
13 Feet Included
Zigzag foot "J"
Monogramming foot "N"
Overcasting foot "G"
Zipper foot "I"
Blind stitch foot "R"
Adjustable zipper/piping foot
Button fitting foot "M"
Buttonhole foot "A"
Embroidery foot "U"
Open toe foot
Free motion open toe quilting foot "O"
Non slip foot
Stitch guide foot "P"
---
Built-in Stitches, Buttonhole Styles, and Fonts
Includes 291 built-in stitches, 10 styles of one-step auto-size buttonholes, and 5 sewing lettering fonts for your sewing side. Add buttons to your projects and garments quickly and easily and create unique projects and personalise them using the numerous stitches and fonts available.
My Custom Stitch
Channel your creative mind and design your own stitch patterns. Or, combine and edit 59 of the built-in stitches and save them to use in the future.
---
Sideways Sewing
The machine has the ability to sew sideways, so you can achieve the fantastic wide stitches included on the machine.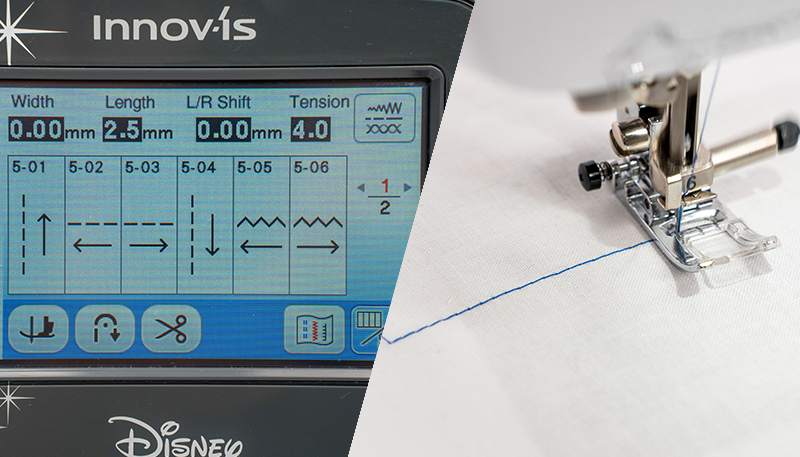 ---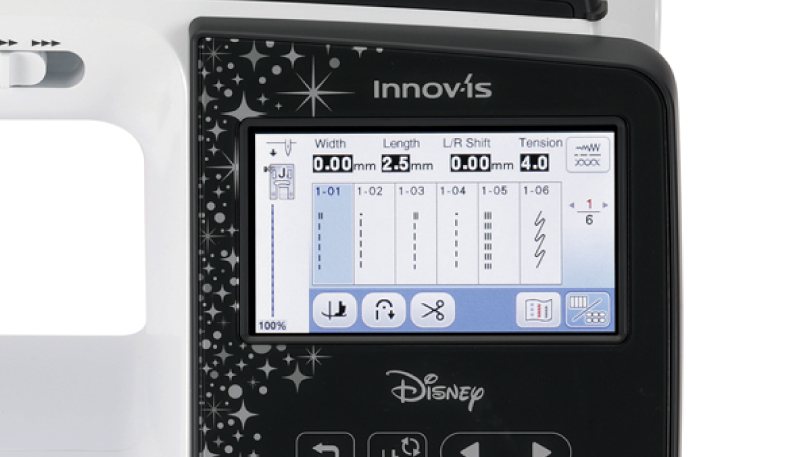 Alter stitches
Adjust the stitches in your designs by changing the length, width and density settings, and you can save it to memory.
---
Pivot Function
The presser foot automatically lifts as the needle remains lowered for fast and easy fabric manipulation and pivoting. It's so simple for you to turn corners, follow curves and manoeuver around applique shapes.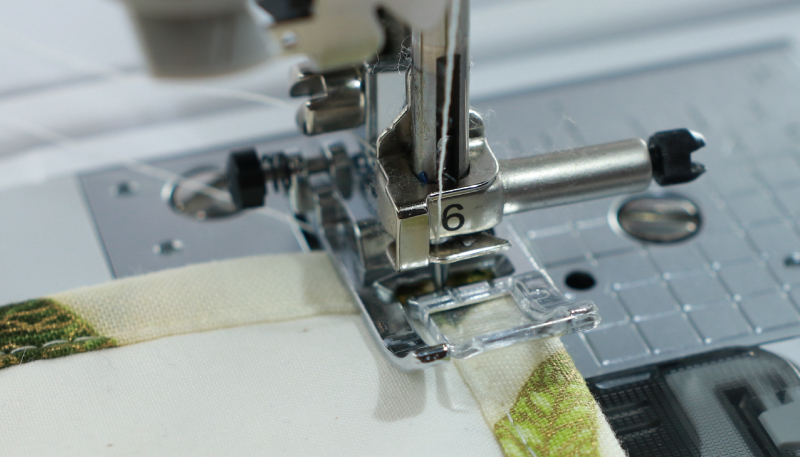 ---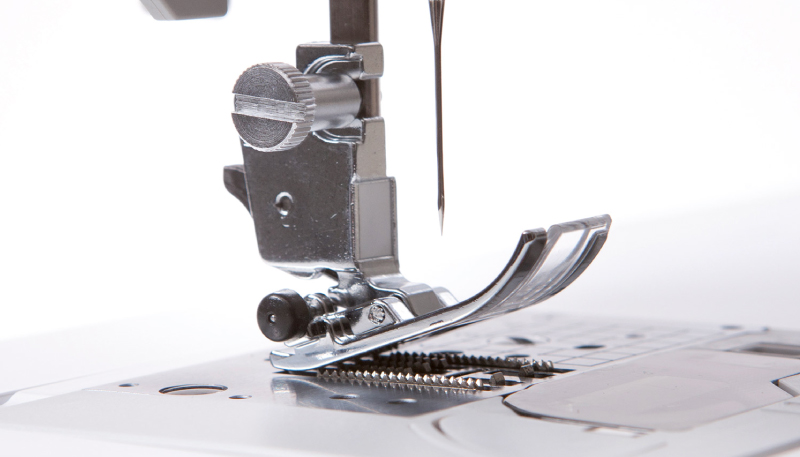 Automatic Height Adjustment (AHA)
Automatically set the presser foot height at the right location for the thickness of your fabric. This feature helps ensure consistent stitch length on all fabric thicknesses by keeping the foot pressure consistent leading to quality stitching across uneven surfaces.
---
Feed dogs/box feed system
This machine features a box motion system for the feed dogs, which eliminates material shrinking and shifting during your sewing. With 7 points of contact using the feed dogs, your fabric will move smoothly to ensure a flawless stitch.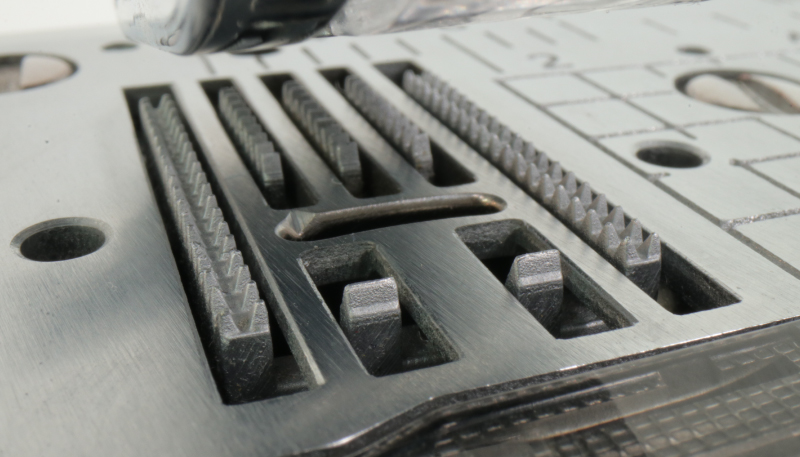 ---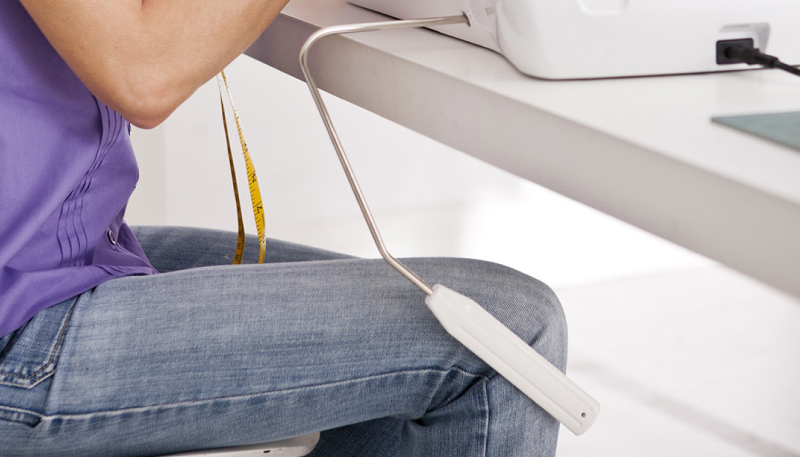 Knee Lifter
Free up your hands using the knee lift to raise and lower the presser foot. Ideal for large projects like quilts.
---
Stitch pattern plate
Preview the stitches on the stitch pattern plate affixed to the top of your machine for easy viewing.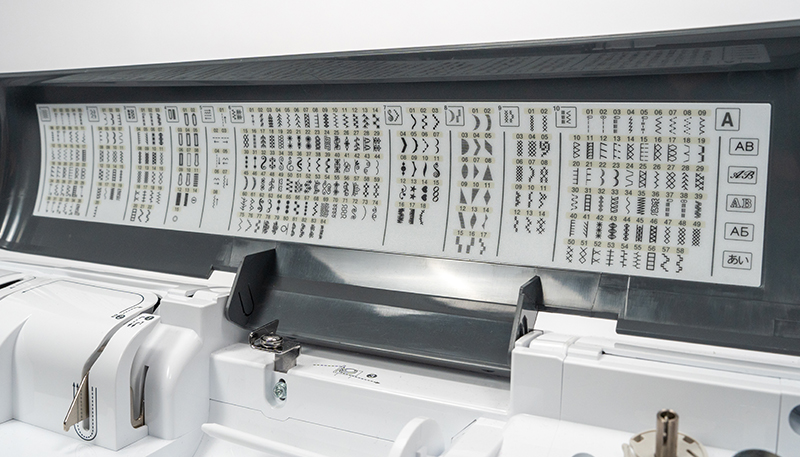 ---
Built-in Help
Use the built-in help to guide you through basic procedures such as threading your machine.
Auto Tension Adjustment
The tension will automatically adjust depending on the stitch you have chosen, saving you the worry of adjusting your tension correctly.
Up to 850 stitches per minute
Embroider and sew designs at speeds of up to 850 stitches per minute, allowing you to create more in less time.
Brother NQ3700D Sewing and Embroidery Machine with Disney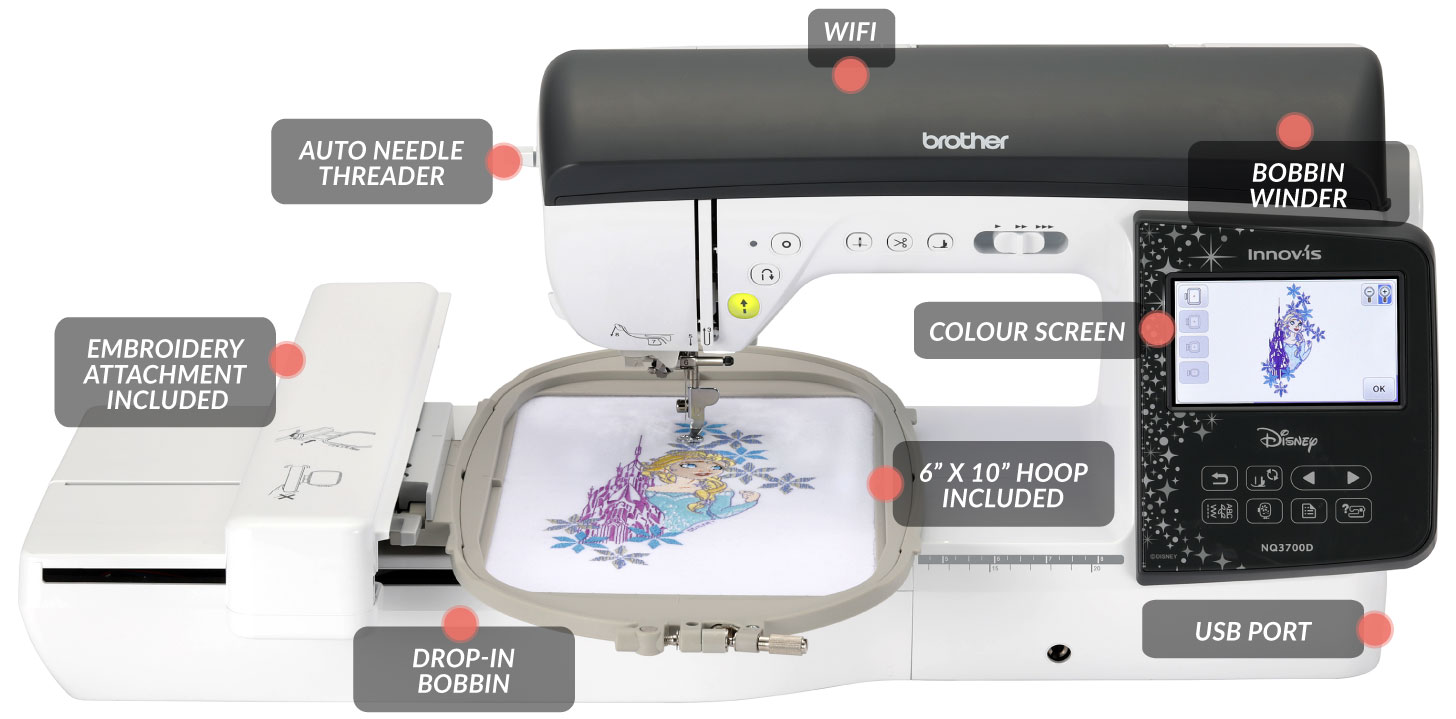 What's in the box
Zigzag foot "J"
Monogramming foot "N"
Overcasting foot "G"
Zipper foot "I"
Blind stitch foot "R"
Button fitting foot "M"
Buttonhole foot "A"
Embroidery foot "U"
Open toe foot
Free motion open toe quilting foot "O"
Non stick foot
LED Pointer Embroidery foot
Stitch guide foot "P"
Adjustable zipper/piping foot
Knee Lifter
Foot Controller
Standard Bobbin case
Alternate Bobbin Case
2 Embroidery frame sets
Grid sheet set
Quick reference guide
Embroidery design guide
Soft cover
Operation manual
Additonal accessories included in box
Brother Warranty