Bring a touch of Disney to your crafting
The ScanNCut SDX2200D allows you to bring a touch of Disney to your sewing and crafting projects! With 132 built-in Disney designs, 1435 built-in designs in total, 140 quilt patterns and 17 lettering fonts, you'll have unlimited options to explore your creativity. You can scan and cut virtually any material up to 3mm thick and create personalised projects, home decor, customised artwork designs and much more!
Using the ScanNCut tools, you can foil, emboss, draw, paper piece and incorporate rhinestone to create the projects you've dreamed of doing. With a 5″ LCD touchscreen display for easy editing, auto blade sensor technology, whisper quiet mechanism and so much more, the ScanNCut SDX2200D is a breeze to use.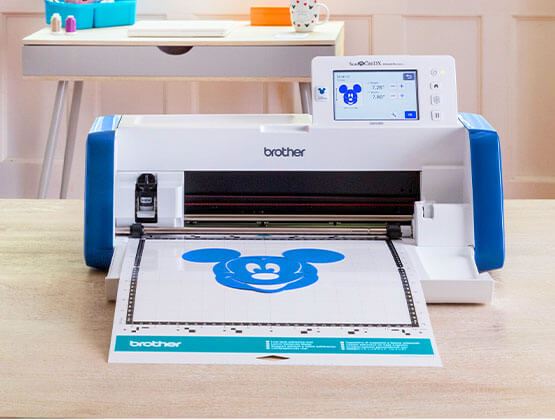 Create your art virtually anywhere and anytime with the wireless-ready features that work with CanvasWorkspace. Plus, you can work remotely on your PC, tablet or your phone and send cut files directly to your ScanNCut DX, wirelessly.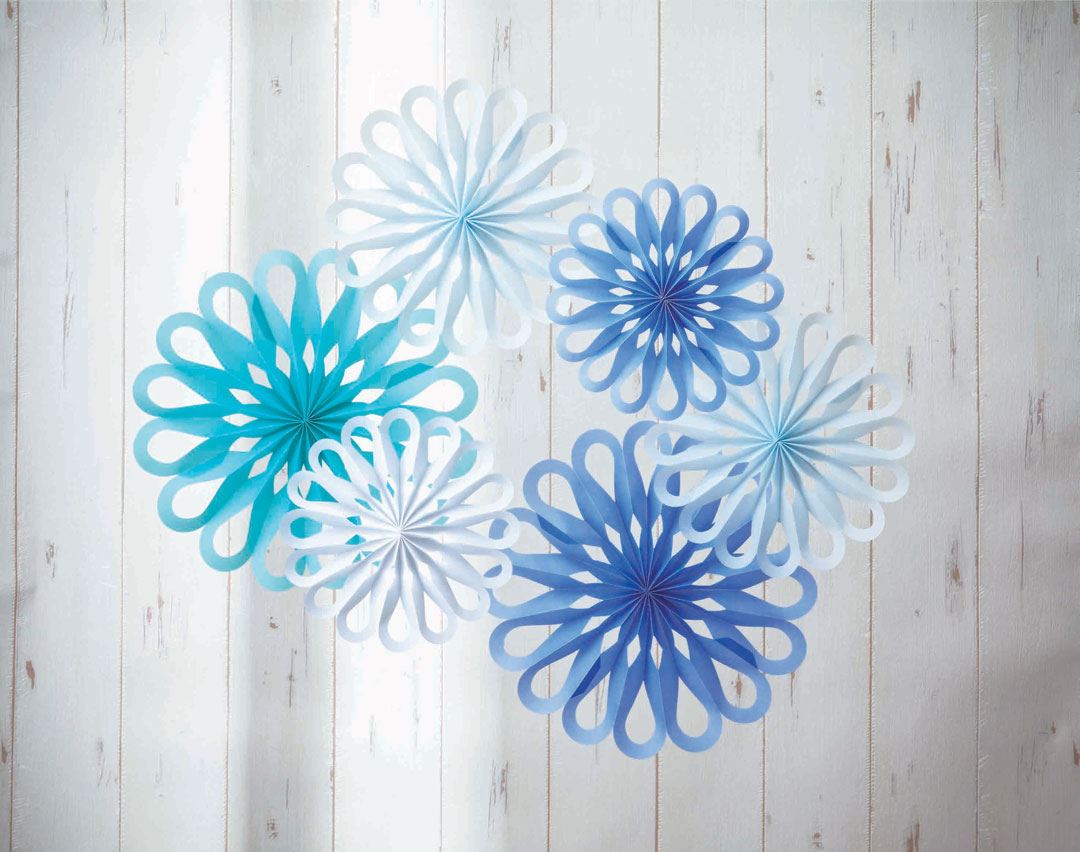 Cut through virtually everything you can imagine
Blade sensor technology with auto blade
Cuts up to 0.1″ (3mm) thickness
Thin fabric auto blade
Stand alone – no PC required
Seam allowance and sewing guidelines
PES/PHC/PHX file readability
Whisper quiet
Matless cutting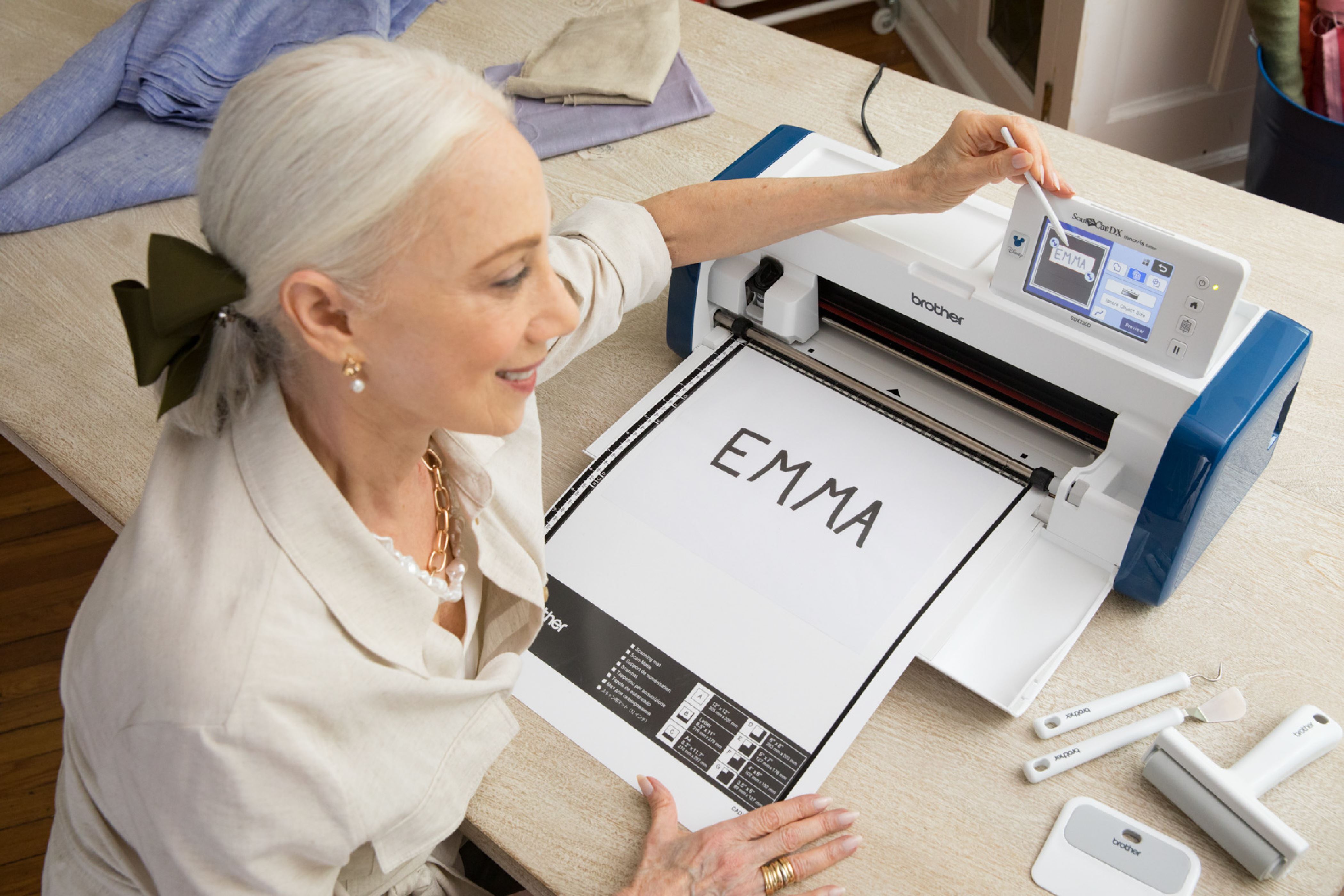 Up to 600 DPI for the Scan to USB function
Turn your scanned images into unique one-of-a-kind cut designs and patterns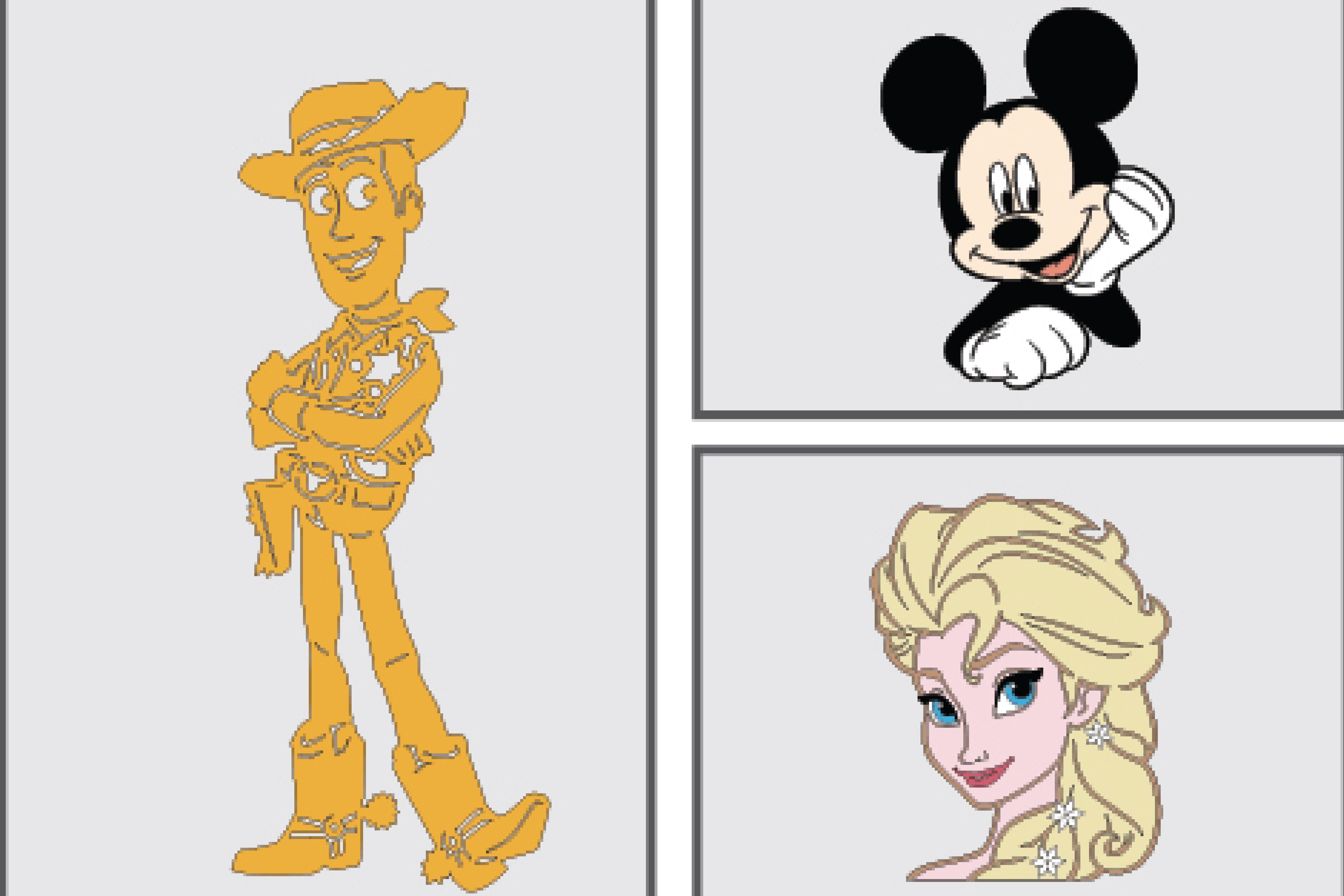 1,435 built-in designs
17 lettering fonts, 140 quilt patterns and 132 built-in Disney designs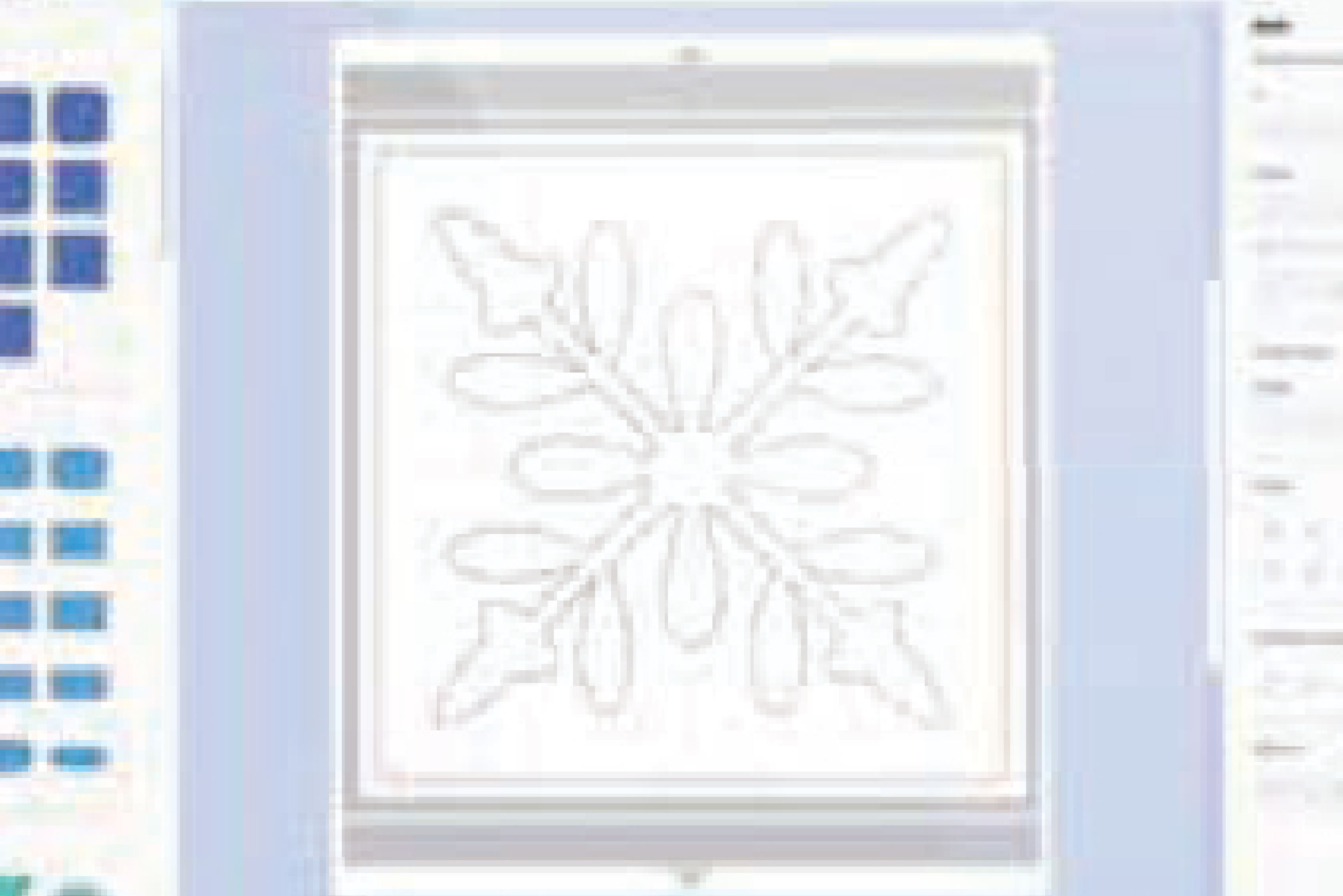 Advanced editing with CanvasWorkspace
Create, edit, convert and send cut data to and from the machine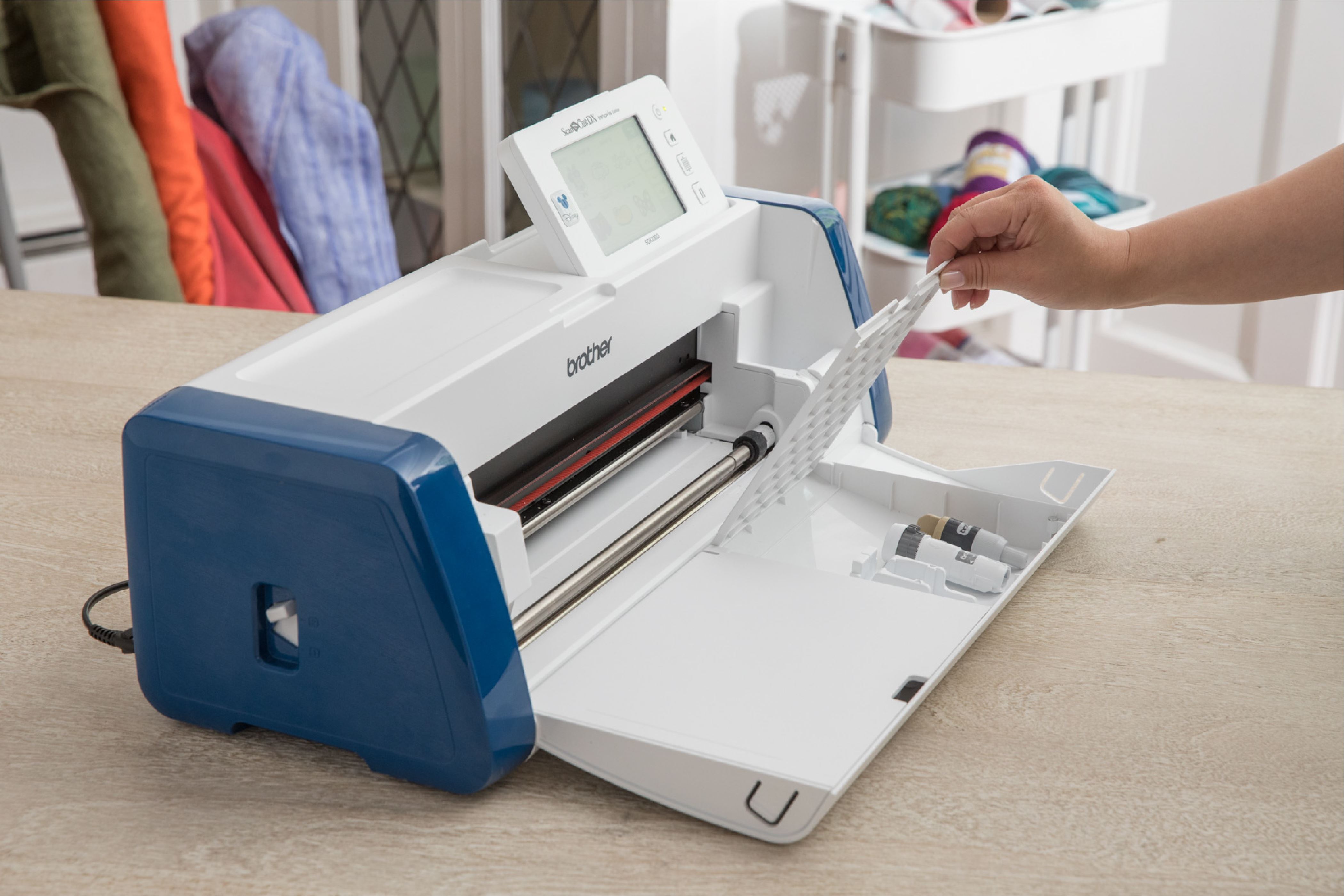 Built-in storage
Ample storage for your tools, plus it can be used as a wide-flat work surface.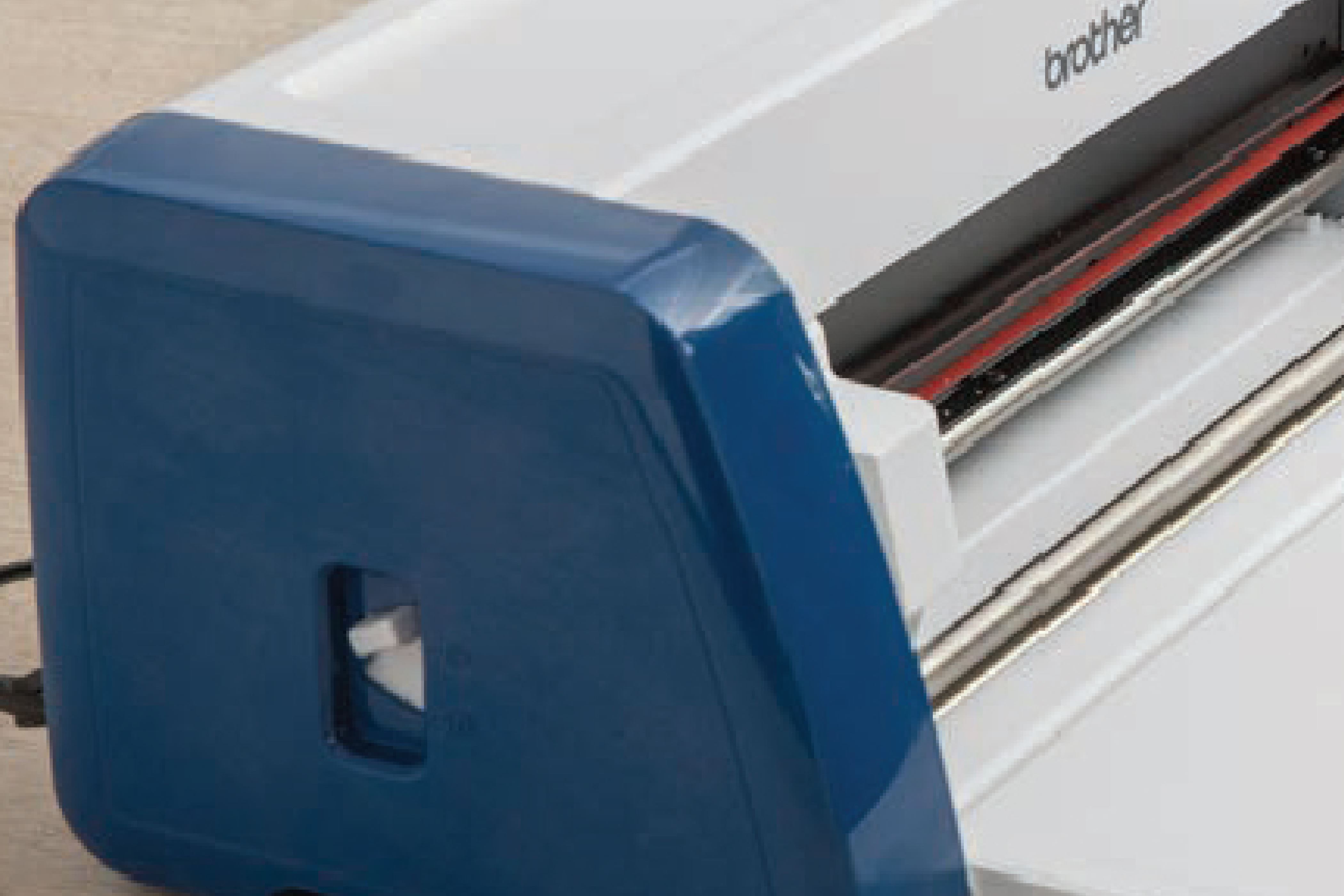 Scanner height position lever
Two positions for the built-in scanner – changed when using thin materials or thicker materials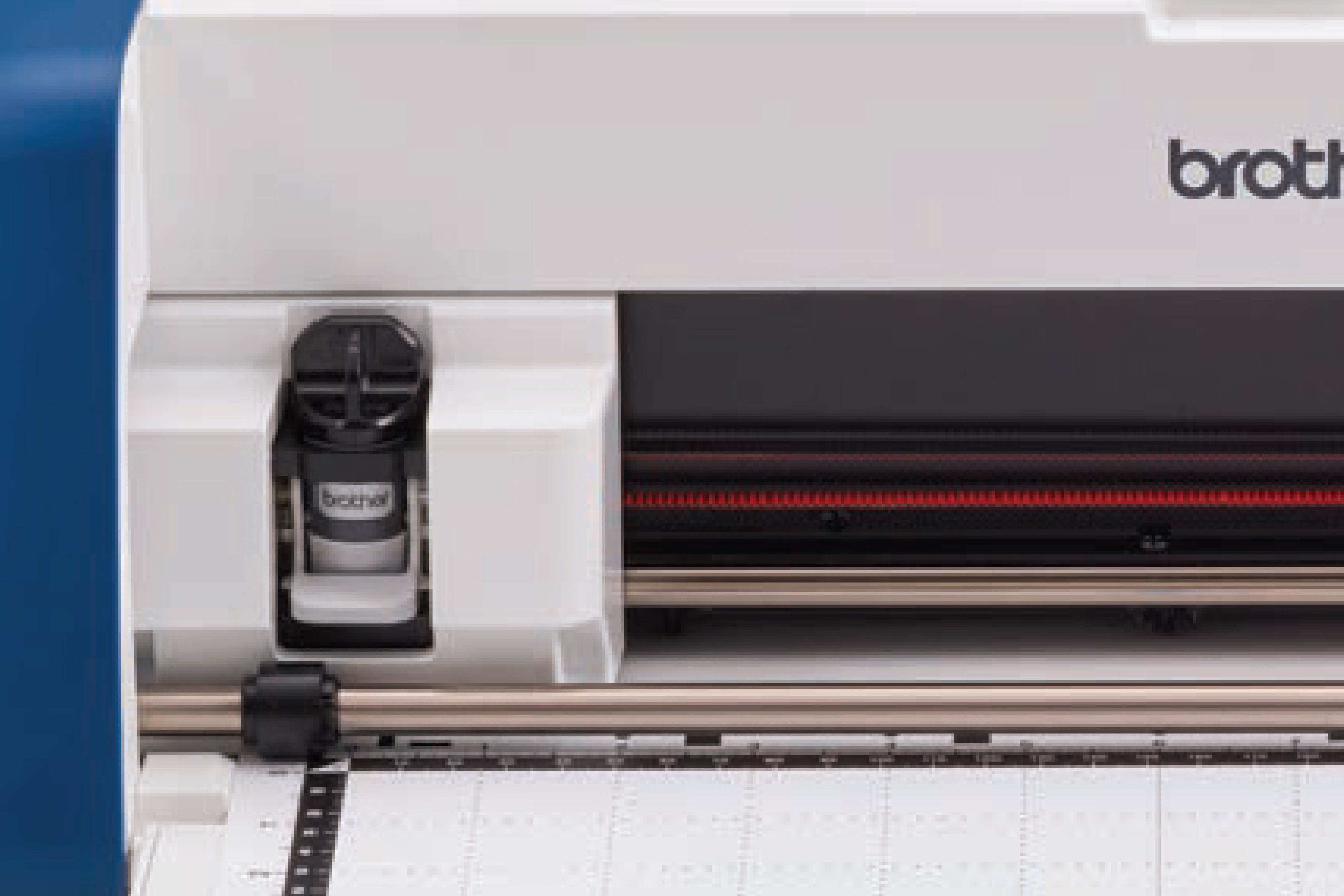 Precise, quick cuts and more!
Cuts faster than previous ScanNCut models
Please note: This ScanNCut model does not include the My Connection feature for Brother XP machines.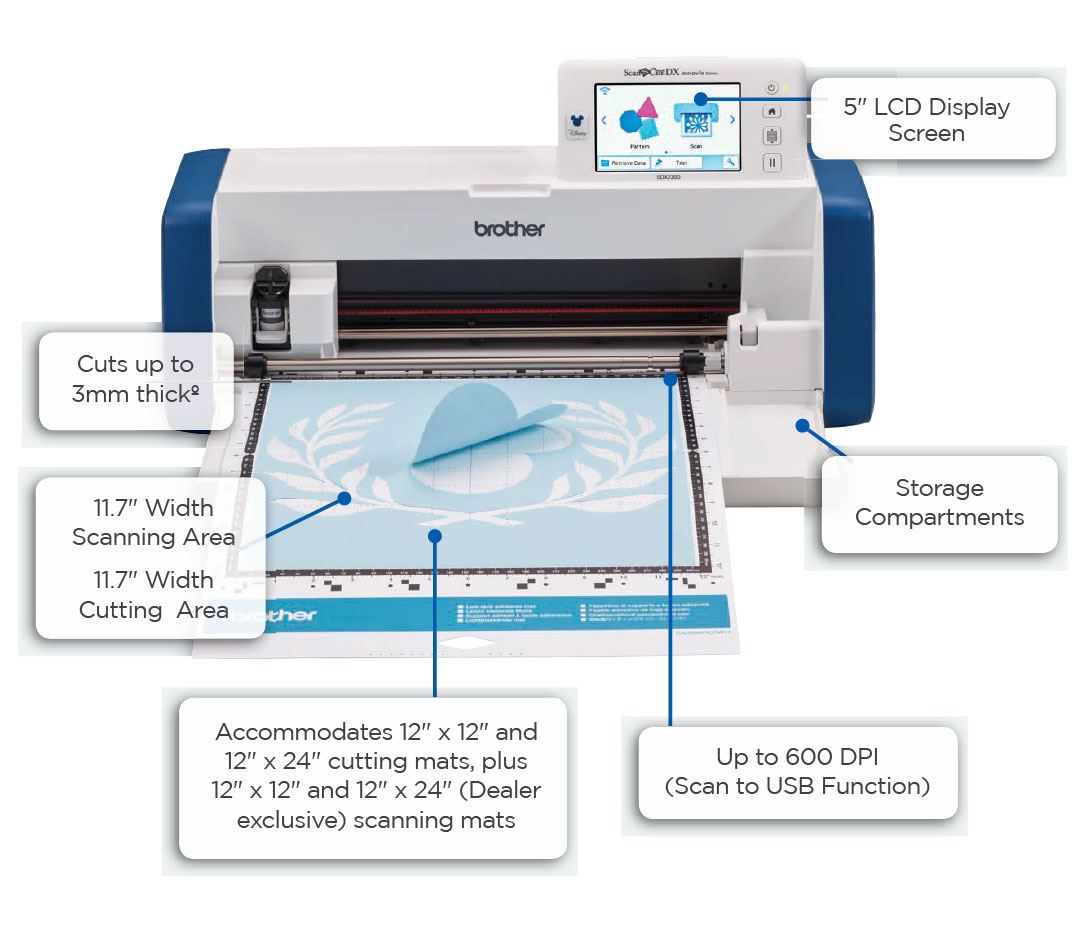 Optional accessories:
ScanNCut Carry Bag
The perfect on-the-go carry bag for your Brother ScanNCut. With this bag at 65cm long, you can easily pack up your ScanNCut machine to bring along to lessons and workshops!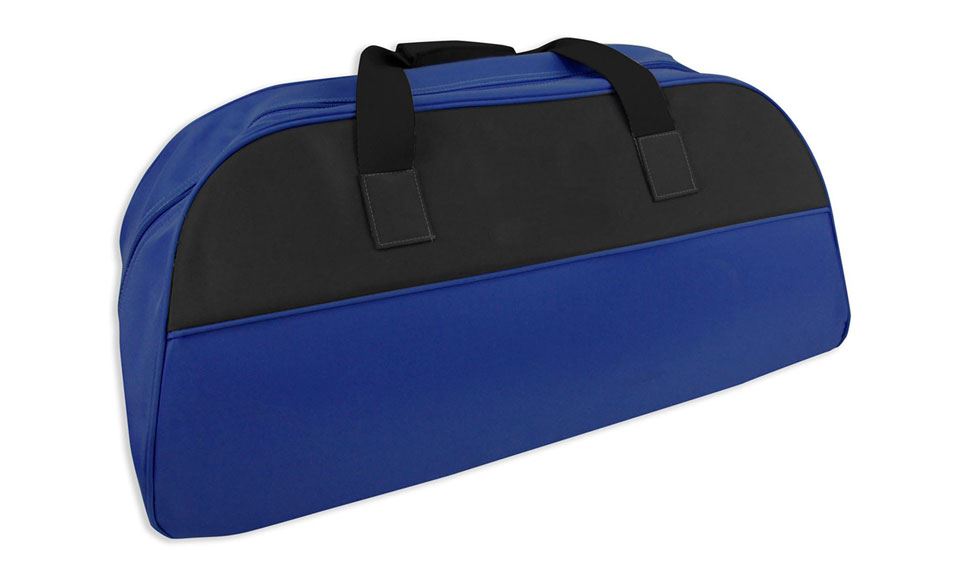 Roll Feeder
Expand creative possibilities by cutting 10" (305 mm) wide rolled material with the new roll feeder function for home-décor items, car decals, signage and so much more.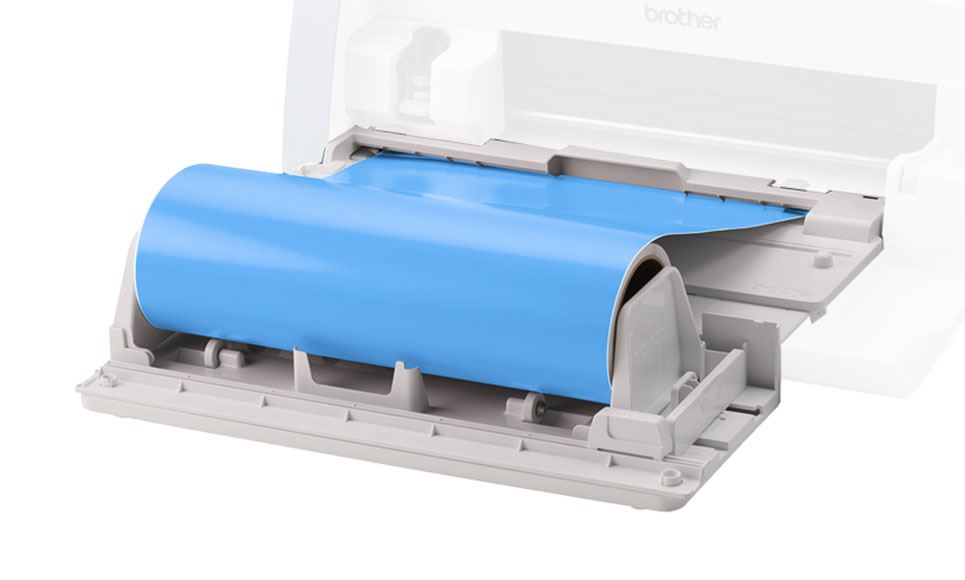 ---
Warranty