Create cutting edge designs with the Brother SDX1250 electronic cutting machine
No more tedious handheld cutting! In a fraction of the time, the Brother ScanNCut SDX1250 can make extremely precise cuts that will give you significantly better results than hand cutting.
Now, the only home and hobby cutting machine with a built-in scanner has essentially everything you need to create stunning home crafting projects.
The Brother ScanNCut is the world's first electronic cutting machine with Blade Sensor technology and a built-in scanner. The innovative auto blade automatically identifies the thickness of your material and cuts card, self-adhesive vinyl, felt, leather and foam. There is no need for a computer. On the 5″ LCD touch screen display, you can edit cut data. SVG cutting files and PES embroidery files are supported. Convert embroidered patterns to cut data and cut up to 3 mm thick. Accessories for drawing, cutting textiles, and sewing fabric appliques are included. With 1303 built-in designs and 17 built-in typefaces ready to cut, you have endless options to create! This machine also features a USB port for transferring and storing data and is wireless network ready.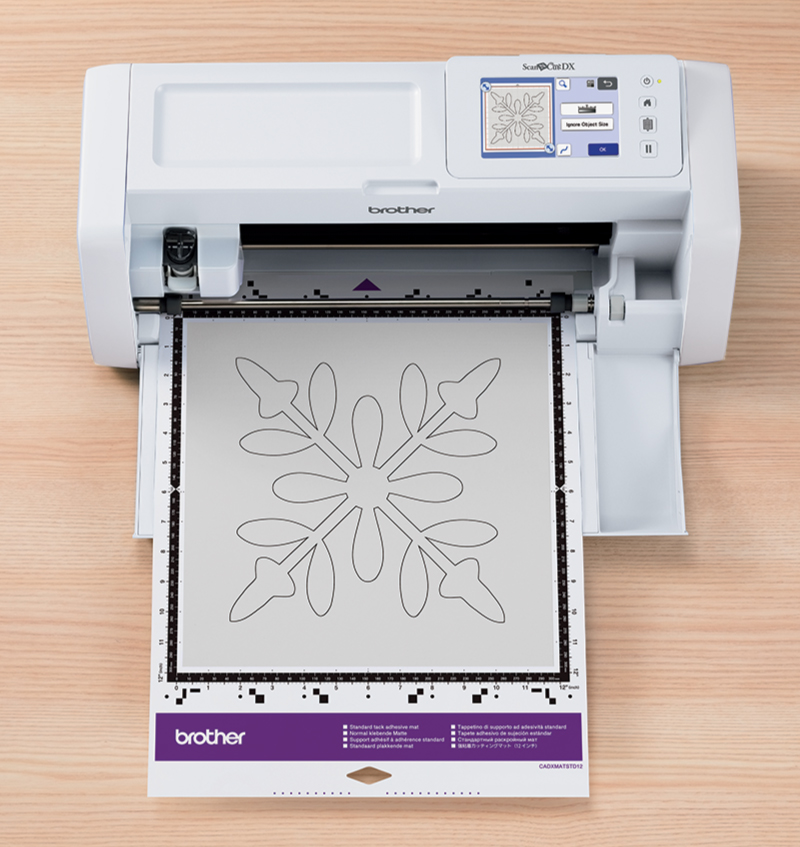 ---
With the ScanNCut DX, your creativity has no limits

---
Blade sensor technology
With the Auto Blade, this revolutionary cutting machine senses the height (thickness) of the material. Before cutting, there is no need to pick the material type or set the blade depth.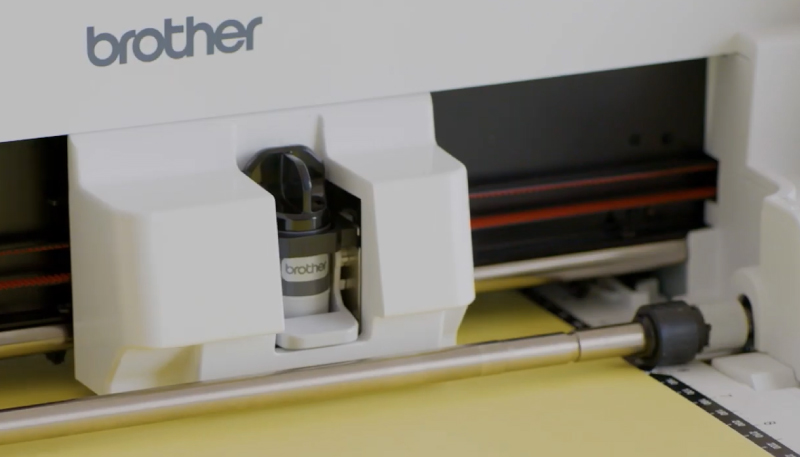 ---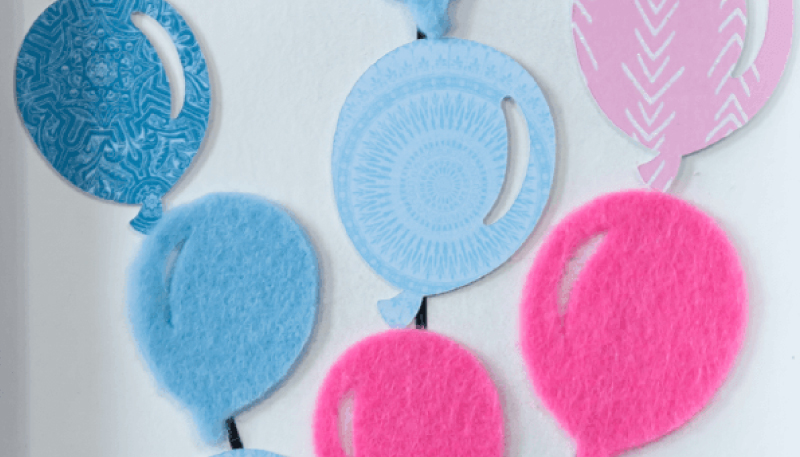 Up to 3mm cutting depth
You can cut up to 3mm in thickness. Cut a wide-variety of materials like paper, fabric, vinyl, wood, card, self-adhesive vinyl, felt, leather and foam, virtually effortlessly with Auto Blade.
---
Direct Cut and Half Cut
Scan your material, make the outline cuts, and choose your pattern to cut out right off the surface. Hand-cutting designs from your favourite papers and fabrics is no longer necessary. With the handy half cut option, it's also perfect for cutting personalised stickers. The half-cut feature is also great for cutting the top layer of vinyl without harming the backing.
Cut larger scale projects
There are two mat sizes available, allowing you to expand your creative possibilities by cutting material up to 12″ wide. Choose from a 12″ or 24″ mat to create a variety of projects. Plus, you'll have up to 70.2″ in length with the new roll feeder function that accommodates the ScanNCut adhesive vinyl rolls (available separately).
---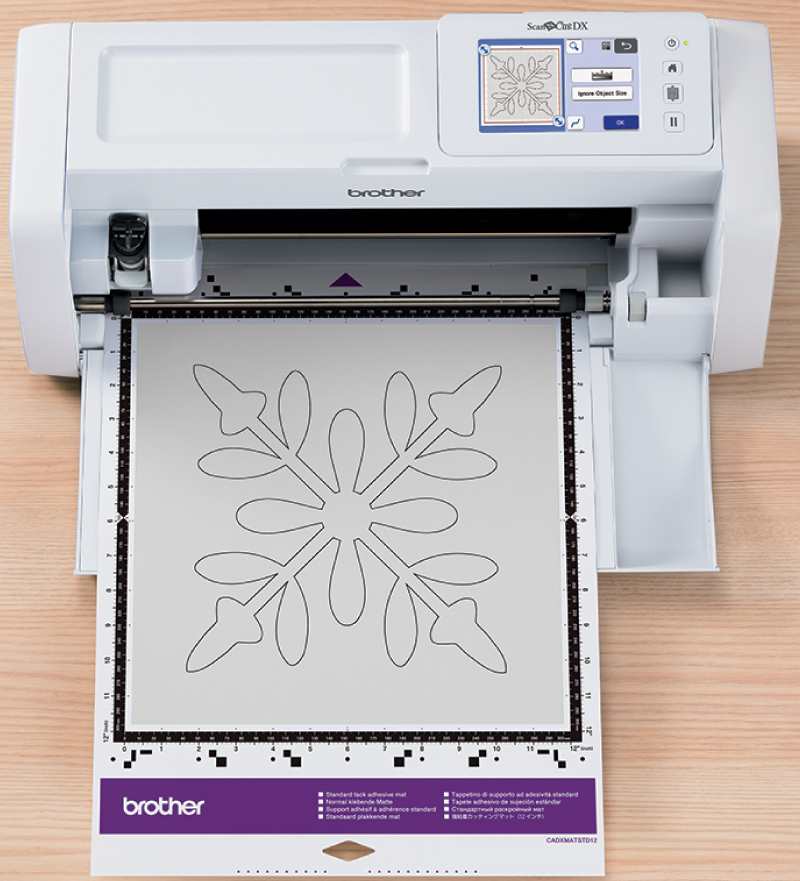 Built-in Scanner
Scan in fabric and use the direct cut option to simply cut out applique, or turn a hand drawn picture into a sticker. With the ScanNCut DX, the possibilities are unlimited!
600DPI Scan to USB
With the 24″ scanning mat, scan your favourite images, drawings, or huge patterns on the generous scanning surface of 12″ x 24″. Directly save as jpeg files to a USB flash drive.
Background Scanning
Don't throw away little or odd pieces of card or fabric. You may put your design perfectly on your leftovers using the backdrop scanning technology, saving you time and money.
---
Scan-to-cut-data
Scan, edit and create your own designs and save it as a cut file. ScanNCut SDX1250 will automatically create cut lines, which can be used to cut and draw!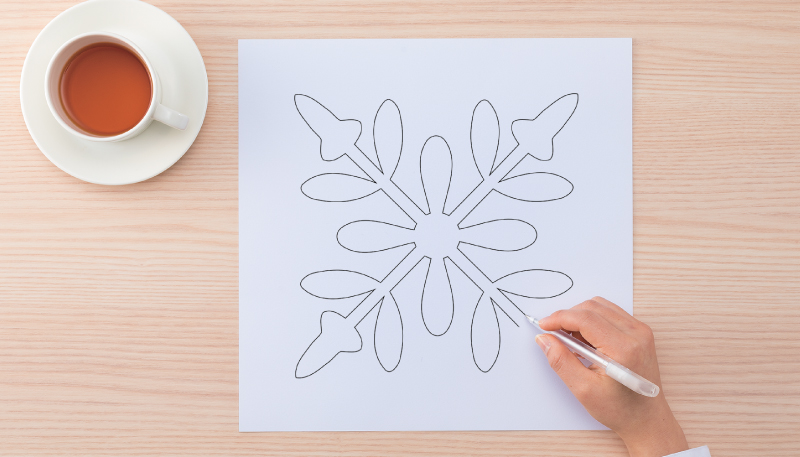 ---
Fabric Cutting
Calling all quilters! At the press of a button, you can cut beautiful quilting and patchwork pieces. The ScanNCut SDX1250 can even sketch in and cut your preferred seam allowance, allowing you to spend more time doing what you love.
PES and SVG Data Readability with Stitch Data Conversion
Convert embroidered patterns to cut data directly on the machine, as it reads most PES, PHC and PHX files. There's no need to convert anything. Just select the appliqué parts you want to cut, then use your Brother embroidery machine to tack down the cut pieces and make one-of-a-kind fabric things. Users can also use the Stitch Line Detection mode to produce a variety of draw/emboss/foil projects from a single embroidery file.
You can also utilize the My Connection tile and send or retrieve designs between your ScanNCut DX and the Brother XP sewing machine.
---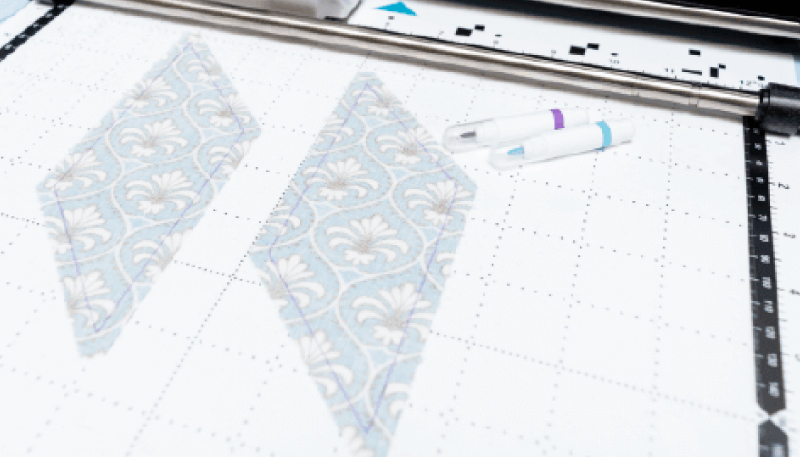 Pen Draw
With the ScanNCut SDX1250, you can edit your cut file – whether it's from a previous scanned image or a built-in design – and turn it into a drawing in seconds, with a variety of fill patterns to choose from.
---
Whisper quiet
When compared to prior models, it cuts and scans with much less noise. The revdesigned, quieter mechanism is great for use in small offices or businesses where noise can be a problem.
Precise and quick cuts
The SDX1250 cuts faster than previous ScanNCut models. Increase your productivity and efficiency!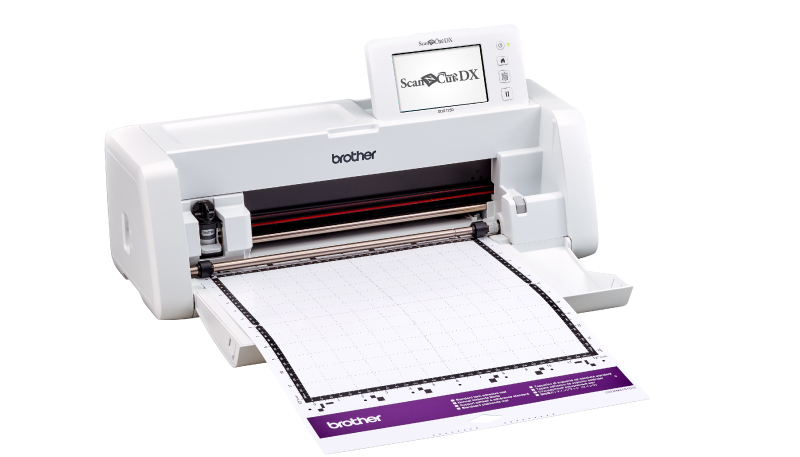 ---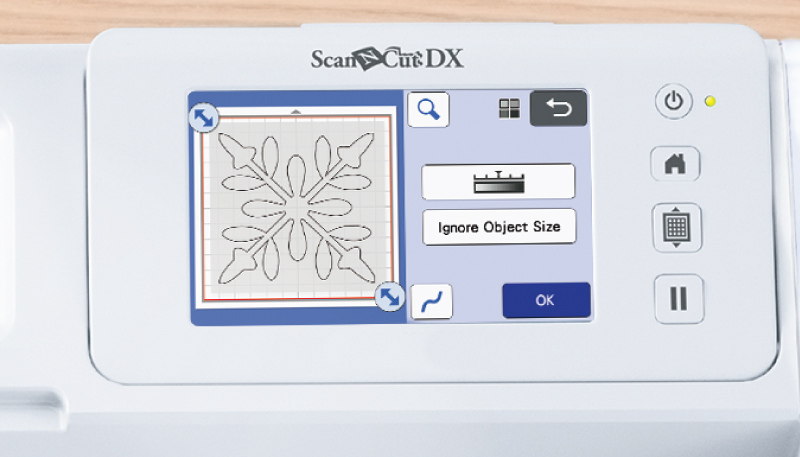 Bright 5" LCD Touch Screen/Standalone – No PC required
Unlike other machines on the market, the Brother ScanNCut can be used with no PC/internet. The bright 5″ LCD touch screen allows you to edit data on-screen. Create and edit your designs quickly and easily, with the ability to weld, rotate and resize them. There's no need to use a computer or complicated software!
Using the colour touch screen, you can also preview your material on the mat and see where your cuts will be so you can cut exactly where you want!
---
Built-in designs
With 1303 built-in designs including 140 quilt patterns and 17 lettering fonts, you have an extensive library to choose from when creating your projects. You'll be making project after project with the endless supply of beautiful designs.
Accessory Storage Compartment
Use the handy accessory storage compartment to store all your tools and accessories. It's a great way to keep your space clean and tidy, whilst keeping your kit organised!
---
Wireless Network Ready (Wifi)
Wireless-ready features combined with CanvasWorkspace allows you to create almost anywhere and at any time. Work remotely on your PC, iPad, or even phone, then wirelessly upload your cut files to ScanNCut DX.
Wireless LAN with My Connection
Using the 'My Connection' tile, the WLAN function effortlessly transfers your designs between the ScanNCut DX and the Brother XP sewing machines.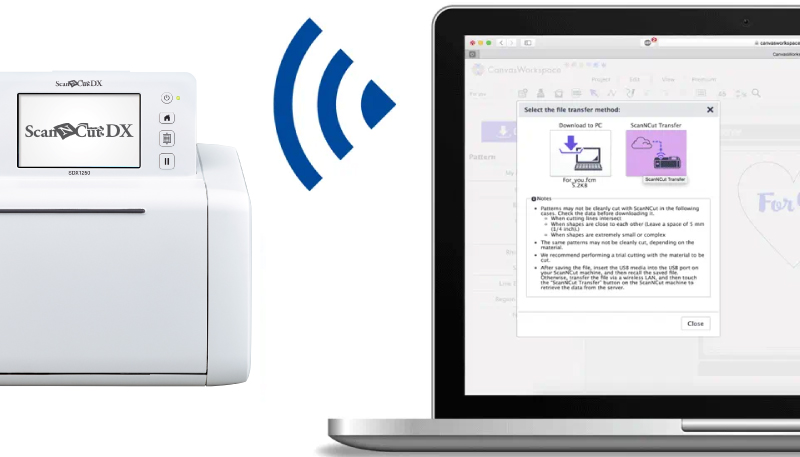 ---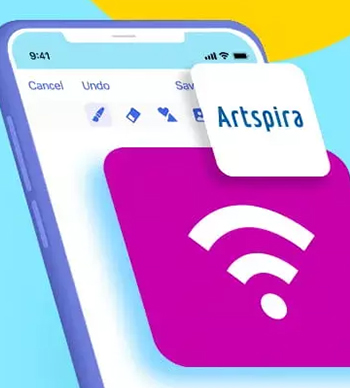 Artspira
With Brother's cloud-based design platform, Artspira, you can explore a universe of creative expression. You have everything you need to create in the palm of your hand, on your mobile device! Explore the latest trends, designs, projects, and customise your own designs. All are easily transferrable to your Brother Wi-Fi enabled machine.
---
USB Data Transfer
The machine features a USB port so you can easily store and import files.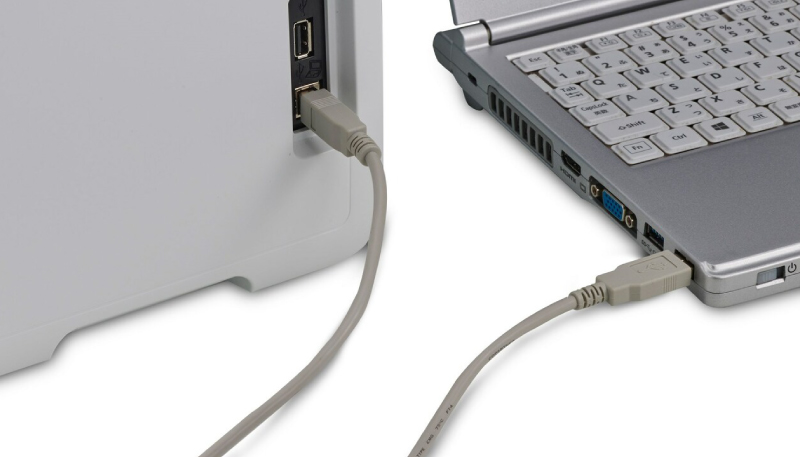 ---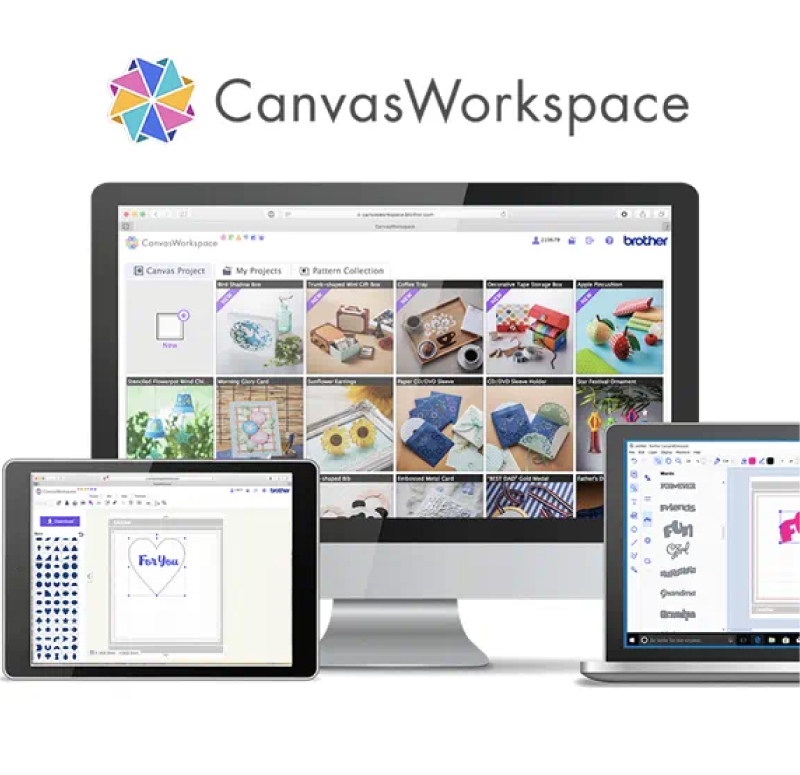 FREE Online editor
With Brother's Canvas Workspace software, you can create, edit, convert, and send cut data to and from the machine. Canvas Workspace is available online for PC, Mac, and iPad.
---
Roll Feeder Available [Optional Extra]
With the optional roll feeder for vinyl, cutting without a mat is now possible. It's ideal for larger tasks such as car decals and signs. Cut material to a maximum width of 12 inches and a length of nearly 6 feet.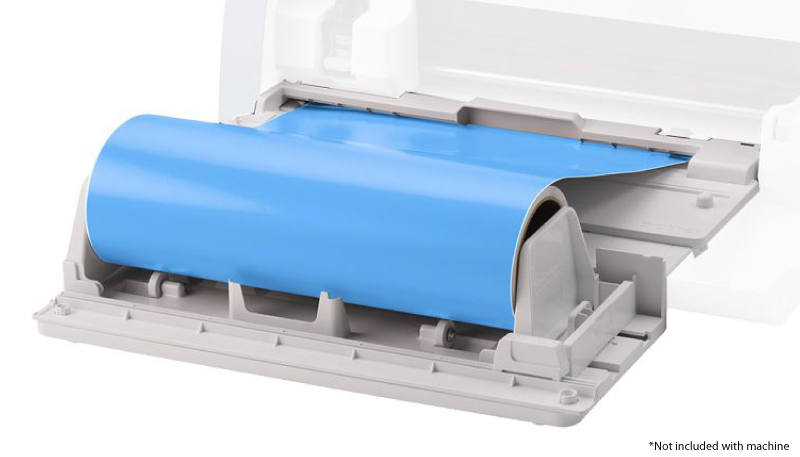 ---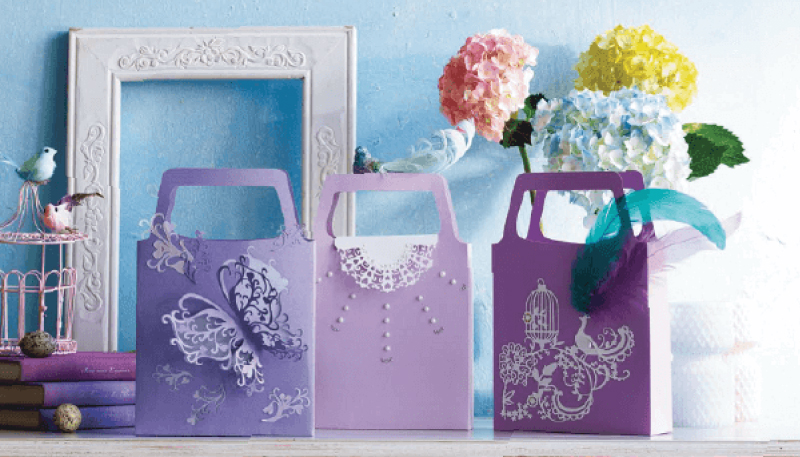 Rotary Auto Blade included
The Rotary Auto Blade included is perfect for the crafter or sewer who can't get enough of fabric cutting. It's ideal for delicate fabrics from lace to semi-sheer materials.
Endless Add-Ons
You have optional add-ons to choose from including designs and patterns, foil, paper piercing embossing, calligraphy, stickers, stamps and more!
View detailed specifications →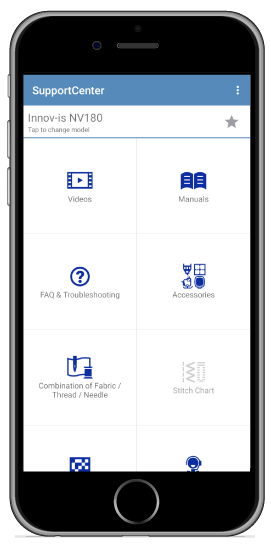 Support at your fingertips
with the Brother SupportCenter App
---
Our tuitional movies and a support app are only a click away, so download today. To get your creativity flowing we've produced some 'how-to' movies to help and inspire you, find them on our website.
Download from the Apple App Store or Google Play
---
Brother SDX1250 Electronic Cutting Machine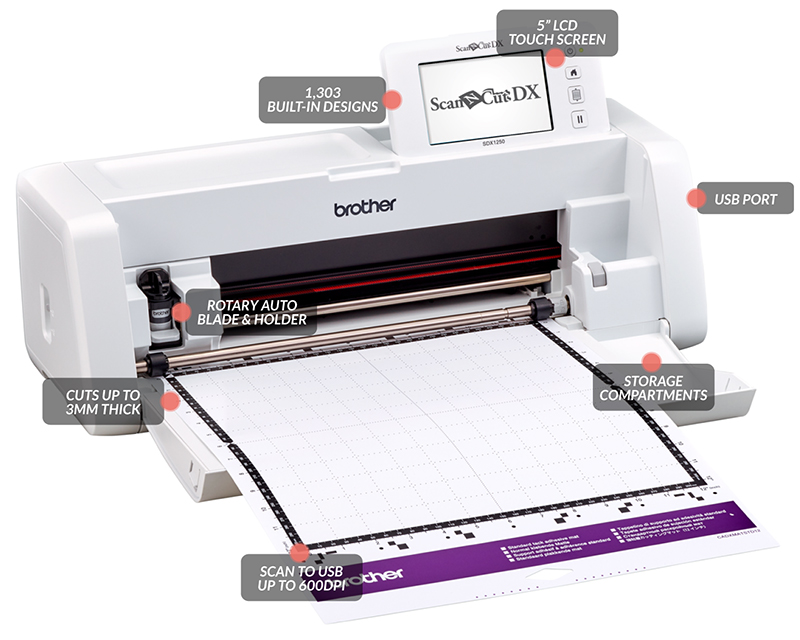 What's in the box
Auto Blade and Holder
New Rotary Auto Blade Kit
Standard Tack Adhesive Mat 12 x 12" (305 x 305mm)
Low Tack Adhesive Mat 12 x 12" (305 x 305mm)
Cardstock 12″ x 12″ (1pc)
2 Erasable pens
Pen Holder
Touch Pen (Stylus)
Spatula
Accessory Bag
Power Cord
Getting Started Guide
My Connection Authentication Card for XP
---
Warranty